To coincide with the launch of the Aimchess Rapid tomorrow, the penultimate event in the 2022 Meltwater Champions Chess Tour, we have something new in store for all you chess fans.
Play Magnus Group is pleased to announce an exciting new relationship with Meetup, the social media platform dedicated to connecting people over shared interests.
The goal is to bring chess fans together around the world for regular in-person and online events organised by using the Meetup app.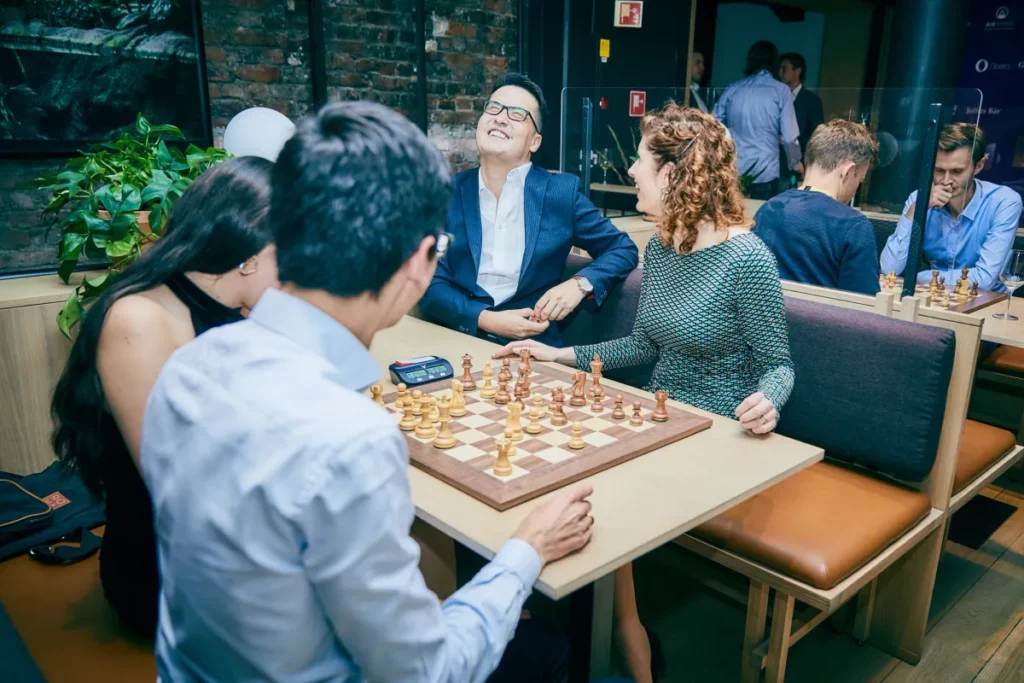 Since August, 300 "Magnus Chess Groups" have been created in 66 countries using the popular platform. They include groups in major cities including New York, Miami, Oslo, London, Barcelona and Berlin.
Magnus Chess Groups welcome everyone regardless of their level of chess knowledge, age or gender with the aim of growing chess as a social activity and building positive, healthy-minded communities.
Events will range from just playing chess to local, in-person 'viewing parties' for Play Magnus Group's flagship Meltwater Champions Chess Tour, fun tournaments, workshops and more.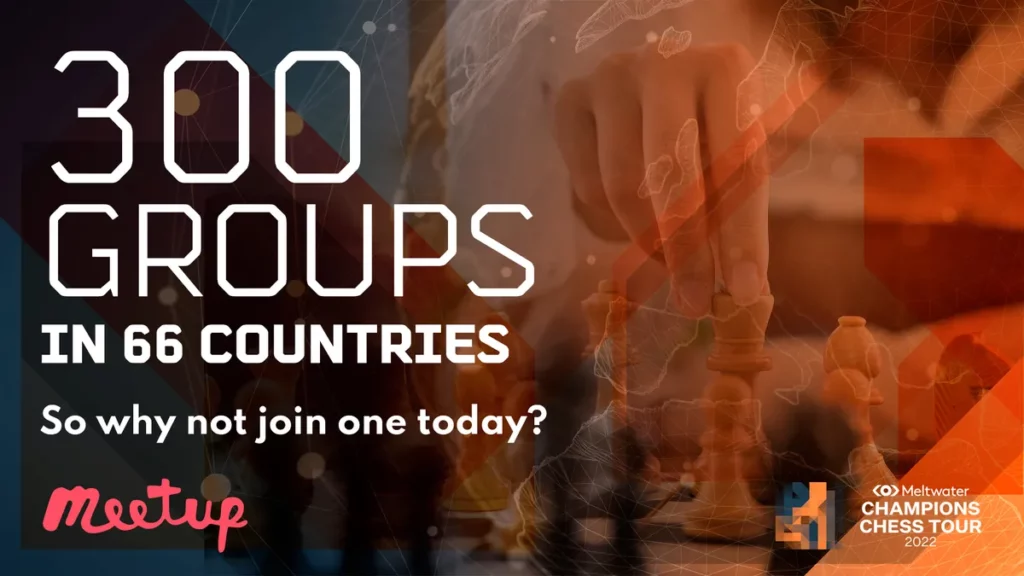 Meetup is the leading global social media platform for hosting and organising in-person and virtual activities, gatherings, and events for people and communities of similar interests, hobbies, and professions, with more than 60 million members. Chess is among the most popular gaming and e-sports topics on Meetup.
Sebastian Kuhnert, Chief Business Development Officer at Play Magnus Group, said: "It has always been our goal to serve not only professional chess players but to introduce and entertain an ever larger group of casual players, chess fans, and general sport enthusiasts.
"Together with Meetup we will enable an even larger network of people to connect locally around the world."
Greg Giusti, General Manager of Meetup Pro which enables brands and organisations to build community and loyalty around the world, said: "Meetup is excited to provide our enterprise solution to Play Magnus Group.
"They are leaders in the game of chess, and we are excited to invite our chess enthusiasts to create a community with the biggest brand in chess."